Wellbeing Ambassadors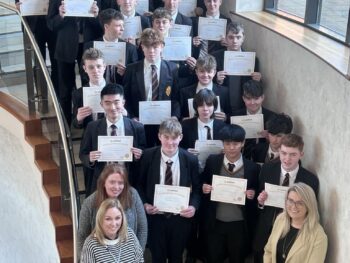 Date Posted: 31st January 2023
🔴⚫️🟡Pictured our the Abbey's new team of Wellbeing Ambassadors who have signed up to champion positive mental health and wellbeing within our school community.
Today, these pupils completed safeTALK training, learning how to prevent suicide by recognizing signs, engaging someone, and connecting them to an intervention resource for further support.
Well done to all who completed this really valuable training.
Many thanks to Roisin and Heather from Action Mental Health, who delivered the workshop in such an interactive and engaging way.
#mentalhealth