eLearning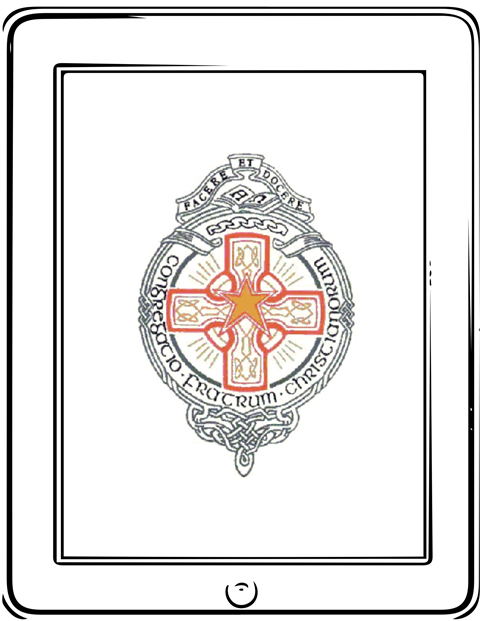 The Abbey is committed to innovating with educational technology to enhance communication, teaching and learning within our school community. We embrace the opportunities that iPad technology has presented us with and permit the use of an authorised Apple iPad in a manner consistent with the established teaching and learning objectives of the School. We also recognise and encourage the use of the iPad for educational purposes at home.
Acceptable Use Policies
These policy applies to all student users of iPad hardware and software technology in The Abbey. It applies to all iPads used by our pupils, wherever they are physically located – within the School, used in a Partner School or at home. It is intended to compliment the School's wider Policy on ESafety and The Acceptable Use of Computers and the Internet and all other relevant school policies. Due to the nature of information and communications technology the policy will undergo periodic review and as such the School reserves the right to amend any sections or wording at any time. Below are the most up to date policies as of 10th of November 2015.
Backing up your iPad using iCloud
http://www.apple.com/uk/icloud/
Apple Support
Guide to your son's iPad and it's operating system
Managing your Apple ID
Online Genius Bar Support
Key Apps
Showbie
This core app will provide your son and his teachers with the ability to set, collect and correct assignments. Showbie is a core app in any 1:1 classroom, with clear deadlines and sections for teachers to comment on your son's work. As a parent ask your son to show you his Showbie app, this way you will be able to see homework set and graded.
iTunes U
This app will primarily be used by sixth form students in completing their A level courses. iTunesU allows the teacher to create courses that will provide our students with content to complete their work. As a parent ask your child to show you their iTunesU courses so that you can be aware of coursework writing frames and course content. This app seamlessly integrates with the calendar on your son's iPad and will be essential for keeping track of upcoming homework requirements.
Notability
This app will provide your son with the ability to annotate on school provided notes and resources. It will essentially become his 'digital backpack', and this app and your son's notes should be backed up to Google Drive on regular occasions. Encourage your son to show you his notes within 'Notability'.
Google Drive
This app provides your son with free online storage. As a parent you should encourage your son to regularly back up his files and apps using his Google Drive account. Google Apps for Education will provide your son with a suite of productivity apps that will give him access to all his files on any device.
Popplet
In the classroom and at home, students use Popplet for learning. Used as a mind-map, Popplet helps students think and learn visually. Students can capture facts, thoughts, and images and learn to create relationships between them.
iPad Purchase Scheme – Academia
For information on how to make an insurance or warranty claim as part of the Academia iPad purchase click How to make a claim for Insurance or Warranty
August 2016
Academia Presentation for Parents Evening