INSPECTION REPORT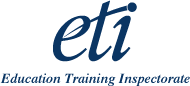 Summary of key findings and conclusion from the Standard Inspection of the

Abbey Christian Brothers' Grammar School Newry
The standards achieved by the pupils are OUTSTANDING
The quality of learning, teaching and assessment is OUTSTANDING
The quality of the care, guidance and support of pupils is OUTSTANDING
The curricular provision for the pupils at KS3, KS4 and at post – 16 is OUTSTANDING
The leadership and management are OUTSTANDING
What they said about our pupils:
The pupils develop an excellent range of personal, social skills and dispositions as a result of the high quality teaching, care and guidance provided by the staff. The pupils are self-confident, open-minded, empathetic, responsible and exceptionally well prepared to contribute meaningfully to their community and to move to the next stage of their education. The pupils are very welcoming, confident and courteous; their behaviour both in and out of class is exemplary.
What they said about our staff:
The excellent results reflect the high expectations of staff and the pupils' very positive attitude to learning. The teachers plan very effectively for learning and have excellent subject knowledge. Working relationships are excellent at all levels and the staff are highly committed to the care and well-being of the pupils. There is a culture of open communication and professional respect among staff.
What they said about what we provide:
The excellent careers provision is flexible, proactive and responsive to the individual needs, interests and aspirations of the pupils. Regular and effective monitoring of the provision ensures the pupils have access to up-to-date information and can make informed decisions in relation to subject choices and long-term careers goals. There is an excellent range of extracurricular activities that enriches the educational and social experiences of most pupils.
What they said about how we care:
The whole-school approach to the holistic development of the pupils is reflected in the learner-centred provision for careers, special educational needs and pastoral care, which complements and enhances the pupils' learning across the curriculum. The pupils who require additional support with their learning are integrated well and involved fully in all aspects of school life. The high quality pastoral provision in the school is underpinned by mutual respect and pride in the school; a key strength is its close integration with teaching and learning.
October 2013
Conclusion
In most of the areas inspected, the quality of education provided by this school is outstanding; the quality of pastoral care is also outstanding. The school has demonstrated its capacity for sustained self improvement.
The full inspection report can be viewed here Inspection Report Nov 2013