Unlocking Your Potential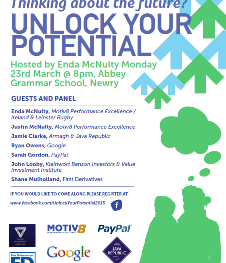 Date Posted: 13th March 2015
Aimed at all young people in Newry & Armagh
Focusing on your future
Venue:
Abbey Grammar, Newry, Monday 23rd March @8pm
10-15 minute sharp presentations and a panel debate after. 90 minute event.
Speaker & Panel Roster:
Enda McNulty (Motiv8)
Ryan Owens (Google)
Sarah Gordon (PayPal)
Paul McNulty (Setanta Asset Management)
Shane Mulholland (First Derivatives & Down)
Jamie Clarke (Java Republic & Armagh)
Justin McNulty (Motiv8)
John Looby (Kleinwort Benson Investors and the Value Investment Institute)
Targeting 650 young people from all over Newry & Armagh.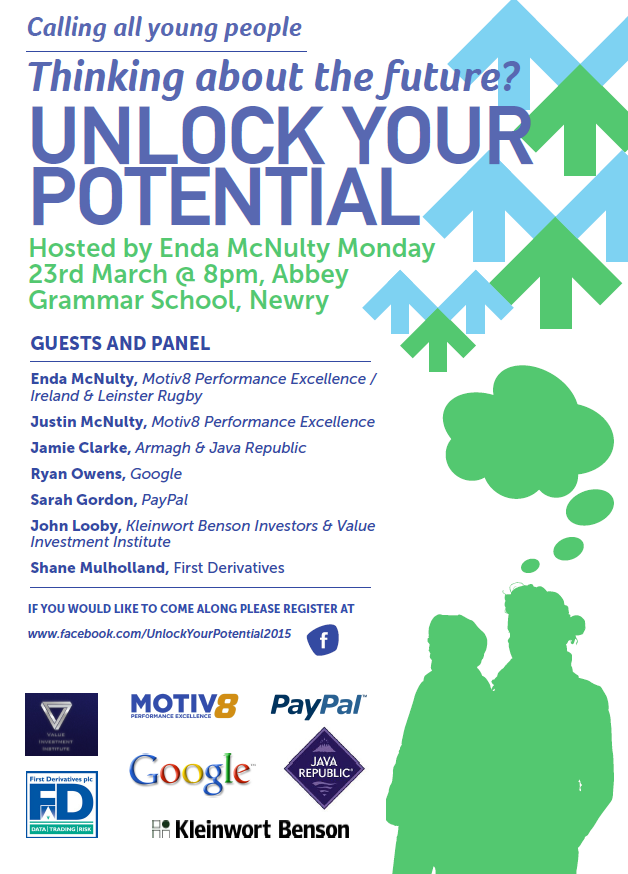 Register at: