Ulster schools team success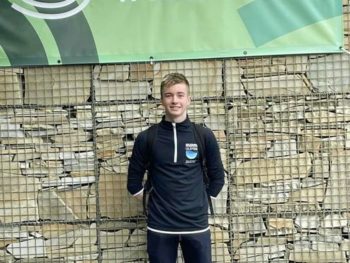 Date Posted: 24th March 2022
Lorcan Cowgill, Year12, represented the Ulster schools team at the schools inter provincial championships at the weekend
Lorcan swam in the 100 Breaststroke finishing 3rd in his final with a PB of 1:07:12
"A select team representing Ulster Senior Schools went head to head against the Senior Schools Teams from Leinster, Munster & Connacht on Sunday, 20th March 2022 in the National Aquatic Centre in Dublin.
This is an exciting meet in the Swim Ireland competition calendar with each Team eager to take the Championship cup home to their province.
Ulster retained a narrow lead against Leinster throughout, followed by Munster & Connacht. It was a closely fought competition right down to the final relays, but Ulster got to celebrate the day and retain the Championship title.
Huge congratulations to all those who competed on the Ulster Senior Schools Team"