Ulster Schools Launch New Season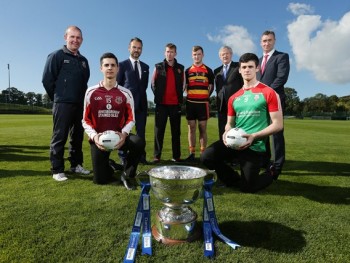 Date Posted: 16th September 2015
GAA Director-General Paraic Duffy took time out from a busy schedule in All Ireland Final week to attend a landmark sponsorship renewal deal between Danske Bank and Ulster College. Mr Duffy described the new five-year agreement as 'excellent news for the GAA'.
The Abbey representation was from Senior players, Patrick Murdock along with Joseph O'Loughlin.
The MacRory campaign begin in October with a first round clash with St. Colman's, Newry.