Senior Choir win Rose Bowl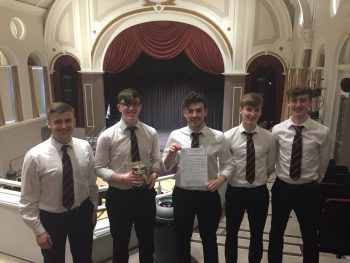 Date Posted: 18th April 2018
The Senior Choir won the Mary Collins Rose Bowl cup in Newry Feis in what is the most competitive choral competition in the local music scene.
They were up against St Pauls, Sacred Heart and St Colman's and as expected the boys are delighted with the win.
Thursday 19th April
More silverware for the Abbey and second cup for the Music Dept. Great singing – well done all!