National Quiz Final in London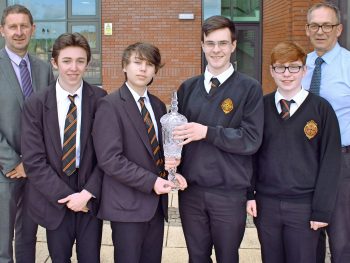 Date Posted: 23rd April 2018
All participated and performed well, the two junior members having 4 questions exclusively for them in each round.
In the 1st round they were beaten by Shrewsbury College, but the Abbey boys went on to reach the plate semi-finals and were only just beaten by Bournemouth School for Girls.
They all represented the school with distinction.