MISSION CATASTROPHE!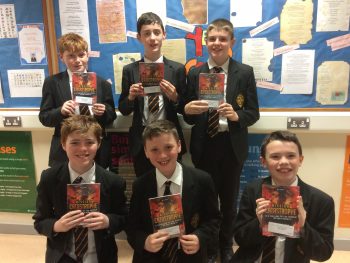 Date Posted: 11th June 2019
A catastrophe so epic it has almost eliminated the entire human race. There are just a few survivors … will they rebuild civilisation or succumb to Mother Nature, just like-all the others?
Survival Sagas challenges your students to write a mini saga, a story in just 100 words, to tell us how the world ended or introduce us to their post-apocalyptic vision. What catastrophe wreaked this havoc? Why? How?
This was the challenge accepted by our KS3 students recently. Over 167 students submitted entries, our highest ever total, and a large number of them were selected for publication. The accompanying photos  show just a small selection of the successful published authors. Well done to all involved!