Mayobridge Musician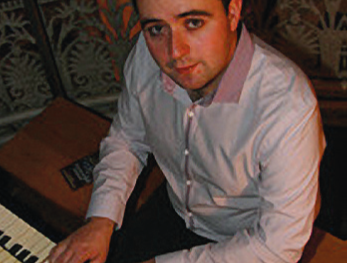 Date Posted: 4th June 2012
Mayobridge Musician to perform at Dublin International Eucharistic Congress
Mayobridge Musician to perform at Dublin International Eucharistic Congress
Declan Magee
Darren Magee, a native of Mayobridge now based in Dublin, will perform at the opening and closing ceremonies of the International Eucharistic Congress in Dublin on 10th June (the RDS, tickets are still available and local buses are serving this) and 17th June (in Croke Park). On both occasions he will accompany The Palestrina Choir in a major choral piece by English-born composer Colin Mawby, God has been glorified, which was commissioned for the choir to celebrate the 2012 congress.
In addition to these liturgies, Darren will accompany the choir at a free concert in St Mary' Pro-Cathedral, Dublin, on Tuesday 12th June at 7.30pm, in the performance of a setting of the Mass by Colin Mawby for choir, organ and orchestra, again commissioned for the Eucharistic Congress. Darren, a past student of The Abbey Christian Brothers' Grammar School, has worked at St Mary's Pro-Cathedral since graduating from Trinity College, Dublin and DIT Conservatory of Music and Drama where he continues his organ studies with Una Russell.
He worked initially for two years as organ scholar and is now Assistant Director of Choral Music at the Cathedral, working with the two cathedral choirs: The Palestrina Choir of boys and men and the Pro-Cathedral Girls' choir. Darren is organist for the recording 'O Sacrament Most Holy', choral music to celebrate the Eucharistic Congress sung by the Palestrina Choir, which is available now from www.palestrinachoir.com.