FD Technologies career insights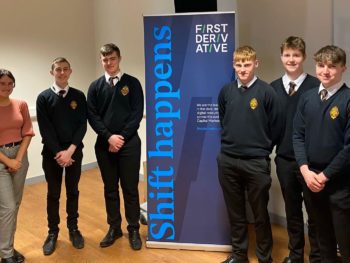 Date Posted: 24th February 2022
We were delighted to welcome Ellie McKeever and Erínn Mullen from FD Technologies to speak to the Year 13 and 14 Business Studies and Economics students about the work of FD Technologies and provide career insights into their graduate, placement and apprenticeship programmes.
Brilliant to see students thinking about their various options as well as hearing about their business theory coming into practice in such a successful company.
Special thanks to Ellie for providing such great advice on employability skills and CV/interview top tips.
Looking forward to continuing to build this link going into the future and we are very proud of the Abbey Grammar's connection with this local, homegrown success story.