English Department trip to Heaney country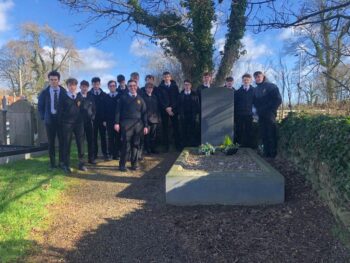 Date Posted: 27th February 2023
🔴⚫️🌕Some photos of the Abbey A-level English Literature classes' trip into Heaney country.
The pupils had breakfast in Laurel Villa before attending a lecture hosted by Eugene Kielt and Seamus Heaney's brother, Charlie.
They later attended an exhibition at the Heaney Home Place before visiting the poet's grave in Bellaghy Churchyard. Mr Morgan and Mr McMahon were also in attendance.