Basketball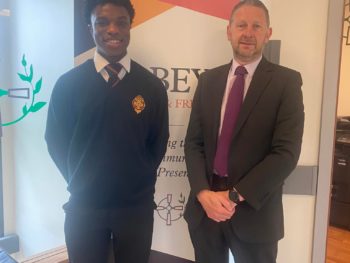 Date Posted: 17th May 2022
 𝔹𝔸𝕊𝕂𝔼𝕋𝔹𝔸𝕃𝕃 
Our Headmaster, Mr Sean Sloan, congratulates our Year 13 student, Toni Olayiwola.
Toni has been chosen to represent Ireland at U17 in their upcoming basketball games against Scotland in Dundee on the 29th of May.
This is not the first time Toni has represented his country and we wish him and the team the very best of luck.