Arts & Minds" competition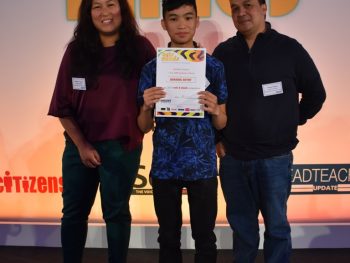 Date Posted: 22nd October 2019
Congratulations to our current Year 12 Art and Design student Matthew Cespon who was one of 12 UK winners in the NASUWT "Arts & Minds" competition.
The theme issued to students focused on "Celebrating Black History Month". Matthew completed a Photoshop piece that illustrated the concept with sensitivity, determination and power. NASUWT kindly invited Matthew, his parents and his Art and Design teacher Mrs Doey over to London, to attend the Arts and Minds ceremony celebrating the achievement. Matthew received £350 pounds and a gift voucher for Amazon.
Additionally, NASUWT provided flights, plush accommodation and a tour on The London Eye. The Art and Design Department are immensely proud of Matthew and his efforts. Well done Matthew!