Lunch in the Quad with boys, parents and staff.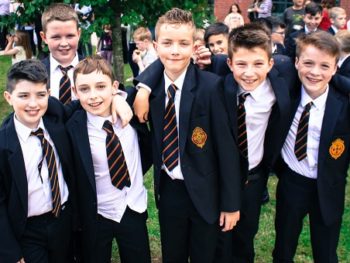 Date Posted: 31st August 2017
The new Abbey 1st Years enjoy lunch with their new teachers and parents at the end of the two days of Induction.

Mrs Elmore (Yr.8 Year Tutor) along with her team of Form Tutors and SRC (yr.14 senior boys) have led a fun filled and informative programme for both the new boys and their parents. 
The programme aims to ease the transition and facilitate a confident and happy start to the next seven years of their lives in the Abbey.