Year 8 Great Abbey Bake Off Raises £1100!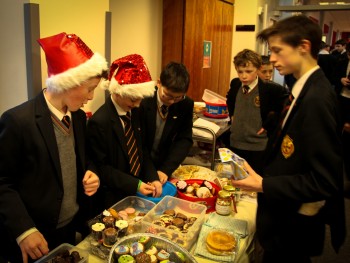 Date Posted: 9th December 2015
Congratulations to our Year 8s who raised a superb total of £1100 in last week's Great Abbey Bake Off!
A particular word of thanks to Mrs McClean and 8 Iveagh who raised a class total of £360, winning the competition and receiving 500 bonus merits for their class!