Stranger Sagas story success!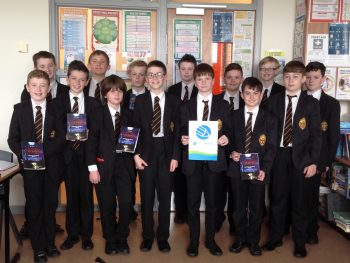 Date Posted: 13th June 2018
All Donard 8 students recently entered the Stranger Sagas writing competition where they had to submit a 100-word opening to a story under a selected title. The competition was organised by the Young Writers group which aims to encourage children to read, write and enjoy creative writing.
Each student was selected for publication in the Stranger Sagas book for 2018.
Pictured are some of the students who were published, proudly displaying their new books!