Year 9s in Poetry Workshop!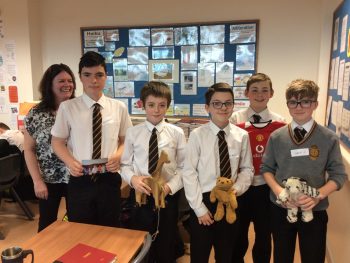 Date Posted: 13th October 2016
The English Department has been very lucky to work with talented poet, Marion Clarke this term.  The ongoing visits are part of the Community Arts Partnership scheme called 'Poetry in Motion' which provides selected schools with the opportunity to develop their creative craft under the guidance of published poets.
This is the scheme's sixteenth year and marks the first time the Abbey has been lucky enough to have been chosen.  9 Donard have really enjoyed the chance to learn and enjoy poetry in this way and are excited by the possibility of earning themselves the very prestigious Seamus Heaney Award for New Writing.
There will be a celebration of the work from schools across Northern Ireland at the Ulster Hall in March and chosen poems will be added to an anthology, as well as recorded as readings on a CD!