NHS Junior Posters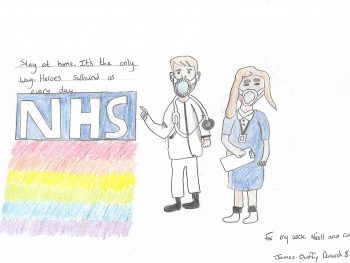 Date Posted: 20th April 2020
Posters from the Art Department.
The Junior Art & Design classes were set a task to produce a poster to show their support for our heroes in the NHS.
Also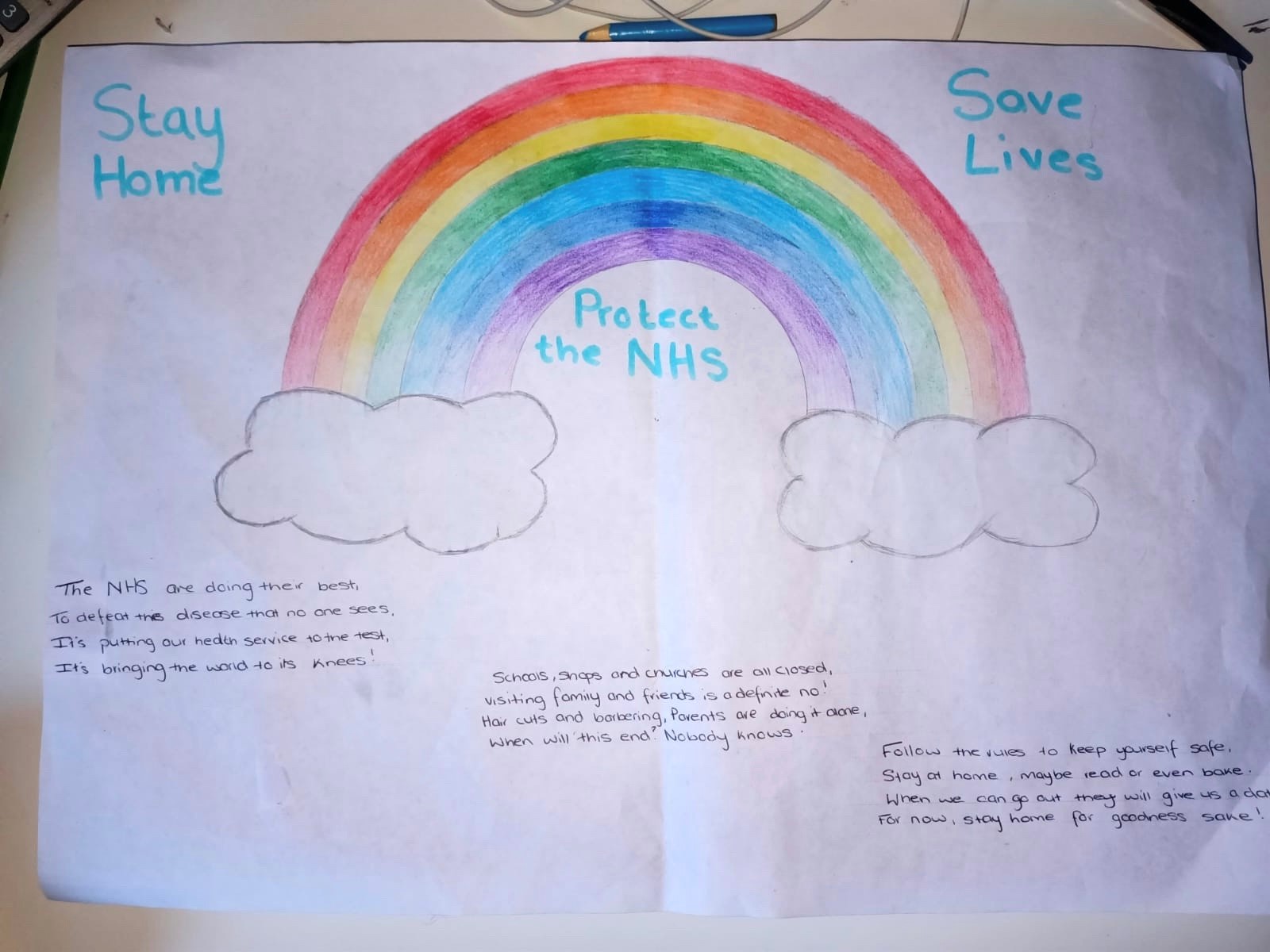 Stay Home, Save lives
The NHS are doing their best,
To defeat this disease that no one sees,
It's putting our health service to the test,
It's bringing the world to its knees.
Schools, shops and churches are all closed,
Visiting family and friends is a definite NO!
Haircuts and barbering, parents are doing it alone,
When will this end? Nobody knows.
Follow the rules to keep yourself safe,
Stay at home, maybe read or even bake.
When we can go out they will give us a date,
But for now stay home for goodness sake!
By Shane Burns