Medjugorje Pilgrimage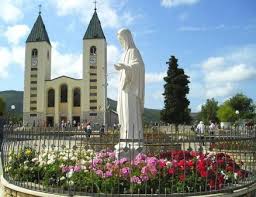 Date Posted: 19th February 2018
Medjugorje Pilgrimage for young people
18 plus to 25+
Sunday 29th July to Sunday 5th August
An opportunity to join 30'000 plus young people from every culture and country, many from Ireland with the desire to  meet like minded young people and develop their faith.  This Pilgrimage offers you all the traditional pilgrimage activities, recreational and social time/activities.
Total cost of £579 covers almost everything, Flights/Insurance, transport to and from the airport, Accommodation, breakfast and an evening meal.  This can be paid over the next 6 months -We need expressions of interest by Monday 12th March and first deposit of £100 by 28th March.
To register email [email protected] or for more information phone 028 30833898
check our facebook Dromore Diocese Youth Com.