Mass for 2018 Summer Examinations in Newry Cathedral 21st April 6pm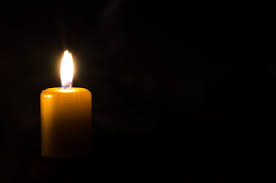 Date Posted: 11th April 2018
The Associate Knights of St Columbanus in Newry have organised a Mass for 2018 Summer examinations to
be held in Newry Cathedral on Saturday 21st April at 6pm. We have arranged for Fr Gerard Magee—the
Catholic Chaplain at Queen's University Belfast—to celebrate the Mass. Fr Gerard is a talented and energetic
preacher on this subject in particular, having been head of music at St. Malachy's Belfast for several years.
Prior to his work at QUB, Fr Gerard was a Cistercian monk which provides him with a unique and refreshing
approach to faith formation and preaching methodology. He also regularly speaks to RS and upper 6th students
at schools across Northern Ireland. As a very popular speaker at such events, we are very privileged to have
him come to Newry for the second year in a row.
The Associate Knights are a Catholic outreach group operating in Newry and Belfast for young men. We
come together to learn more about our faith and then put that into action through certain outreach projects,
such as feeding the homeless, providing Kindle Tablets to the housebound, leading youth catechesis and
organising religious events such as this Mass.
The Mass will take place during the normal Saturday night vigil and we are keen for as many exam students
from across all year groups to attend as possible. It presents a great opportunity for these students to discover
how they may maintain a close relationship with God during what can be a very stressful point in their lives. All
lay roles in the Mass will be fulfilled by students. Every student attending will be given an exam prayer card
and will be reassured of God's presence through the exam period by the lighting of the St Columbanus Exam
Candle (which will remain lit throughout the exam period). All this will present a much-needed opportunity for
your students to take a short retreat from revising and be assured of God's love, no matter the outcome.
Kind regards,
Mark McDonnell
Coordinator, Associate Knights Newry