KYG Youth Lead Eucharistic Adoration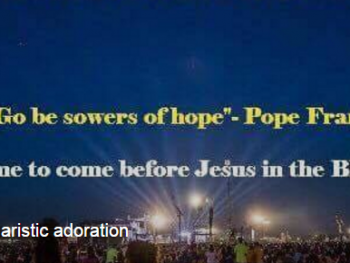 Date Posted: 9th November 2016
Killeavy Youth Group (KYG) Friday, November 18 at 8 PM – 9 PM
KYG youth leading Eucharistic adoration in Bessbrook in just over a week. At St Peter & St Paul's church, Bessbrook.
This will be parish's first youth lead Eucharistic adoration.
The theme we have chosen is the beatitudes and remembering our dead.
We hope it will be a reflective, and healing experience for everyone.
Refreshments will be provided in the newsroom behind the chapel after the Holy Hour.
Further details at Killeavy Youth Group