Juvenes Translatores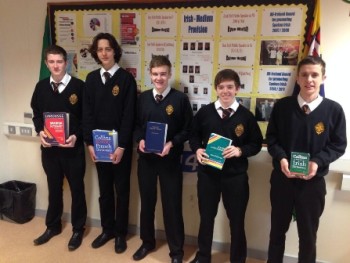 Date Posted: 10th December 2013
This is the Abbey's second occasion partaking prestigious competition.  Five students in total participated in the translation competition that took place on Thursday 28th November from 9am – 11am.  3000 students across the EU were selected to participate this year.
Is a European Union translation competition for young translators.  The purpose of the competition is published on the European Commission website http://ec.europa.eu/index_en.htm
"If Europeans are to be "united in diversity", as the EU's own motto puts it, we need to be able to understand languages other than our own.
Our Juvenes Translatores translation contest, which has been going on since 2007, is here to help all of you who have a thirst to learn foreign languages.
In the long run, learning languages will bring us closer and help us understand each other's cultures. And it will make it easier for you – the adults of tomorrow -to study and work around Europe."
Congratulations to Stephen McKay, Leo Gorman, Aodhán Gregory, James McKevitt, and Gareth Deane that represented the school, translating from French, Spanish, and Irish into English.
The Juvenes Translatores winners will receive their awards at a ceremony in Brussels on 8 April 2014.