Gift Programme Begins In Newry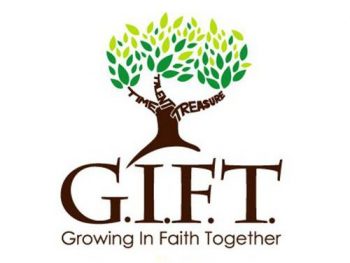 Date Posted: 8th October 2018
The new Gift Programme for first students begins Wednesday 17th of October at 7.00pm and will run every Wednesday for 6 weeks in Newry Conference & Banqueting Centre the Mall, Newry, from 7.15pm ‒8.45pm.
Each Wednesday will cost £3 and will combine a different fun activity and theme.  We will have introductory games, African Drumming, Sports/ fitness, Art, Pizza Night and much much more. Refreshments are also provided.
These are just some of the activities planned so if you are a first year student and are interested in trying new things and meeting new friends come along.
For further information regarding the Gift Programme please contact the Parish Office at [email protected]
First evening starts at 7.00pm for registration.
The GIFT Programme is "The Growing in Faith Together programme and it is for students from 1st year to 5th year we have a different GIFT Programme for each year.
The programme we are starting next week is only for 1st year students we then run an additional programmed for 2nd & 3rd year students together and then our Gift 4 which is for 4th years involves the young adults in going out to volunteer with local charities such as PIPs, Hospice etc
When the GIFT programme is completed most of our young adults go on to take on the John Paul Award and potentially become young leaders in many of our camps and schemes.
The Gift Programme has been running for 6 years and it has become very successful we talk about children's faith and each week we have a fun activity that is linked to the topic of that week e.g. talking about healthy body healthy mind we combine this with a sporting activity and in the past we have used the BOSOC or sports centre.
The group is run by volunteers and most  have had  children go through the programme at the end of the school year there is a day trip and any of the children that attend Gift are given the option of going to the YMCA in Newcastle for a week.
The programme appeals to those kids who are not into sports and are looking for something different it is a good way to make new friends and it lets the children get involved in parish life and activities.