Edmund Rice Day 2019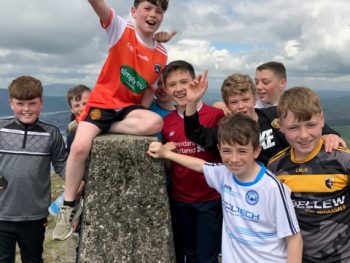 Date Posted: 12th June 2019
This year the Edmund Rice Fun Day was spent in Kilbroney Park. There were a few aspects to the day including a short input from teh Zambian Immersion Team in the Cloughmore Centre, a BBQ for all involved.
The main event or rather challenge of the day was to go "Beyond the Big Stone" a supervised walk to the Lower and Upper (Kodak Corner) Viewing Points and then on up to the top of Slieve Martin.
The walk was fully supervised with both marshals on route and teachers walking with form classes. It was also differentiated so that shorter routes or if time became a factor return routes back down were available.  Our nurse and other 1st Aiders were on on hand.