Edmund Rice Camp Begins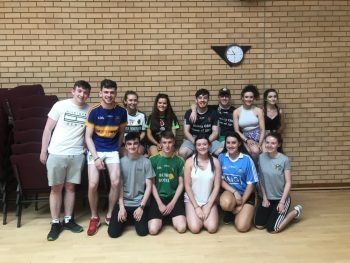 Date Posted: 1st July 2018
Tomorrow begins the ER Camp and we are all getting very excited about it. We will welcome 30 pupils from St Claire's Abbey for a week filled with fun, games and lots of Art and Craft.
We are out on our trip on Thursday and will be at Kilbroney Park from 12pm – 2pm. There will be a bar b que with fun and games. If you are out and about enjoying the good weather,  why not call to see us there?
We also have a fun day planned for the Friday at school. There will be lots of singing, games and inflatables (10am – 2pm) for all to enjoy.
Again you and your family would be most welcome, to come along and see what the ER Camp is all about.
No rest for the ER Camp leaders! Up and at it early to plan for the start of our camp tomorrow.