Donation Of PPE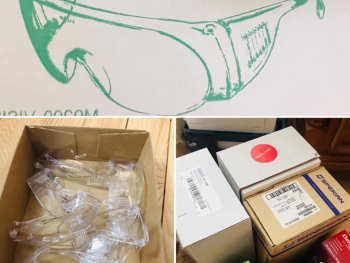 Date Posted: 2nd April 2020
Banbridge Group Surgery
On behalf of all our GP Partners, Management Team and Staff we would like to thank, most sincerely, the for their generous donation ❤️
Dr Delargy has just received this very welcome supply of PPE, which is currently being unused by their school community.
We cannot emphasise enough the difficulties being experienced, at this time, to ensure our staff and patients have access to adequate PPE during the Covid-19 response.
We are appealing to any schools, businesses or homes who are in a position to donate vital PPE, to consider doing so to your local GP surgery/hospital or care home.
We are indeed all in this together.
Thank you for the outpouring of support our surgery has received recently, but particularly today ❤️
#Stayathome
#ProtectOurNHS
#SaveLives