Conor Boyle elected as MYP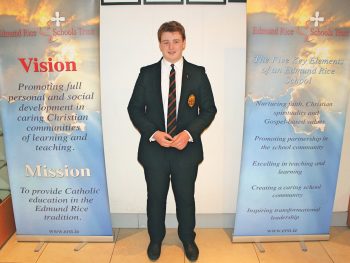 Date Posted: 27th March 2018
Abbey Student Conor Boyle to represent Newry and Armagh in the UK Youth Parliament
Congratulations to Conor Boyle who has just been elected to represent Newry and Armagh in this year's UK Youth Parliament. Conor's manifesto was based on fighting a hard Brexit and a hard border on the island of Ireland.
Three 4th and 5th year students from the Abbey stood for election: Conor Boyle and Tom Comer for the Newry and Armagh constituency and Conor Burns for South Down.
The UK Youth Parliament has over 364 representatives who are elected annually. The UKYP provides opportunities for 11-18 year olds to use their elected voice to bring about social change through meaningful representation and campaigning. Over 7,000 young people in Northern Ireland voted in the latest election.
Lewis Addlington-Lee, Deputy Chair of the British Youth Council, the charity which manages UK Youth Parliament, said, "I'm delighted to see a new cohort of young people standing up for the voices of young people within Northern Ireland. Each Member of Youth Parliament now has the opportunity to champion young people's views both in Westminster and Stormont."
A well-deserved congratulations and thank you is extended to Tom Comer and Conor Burns for standing and campaigning for election. Tom's manifesto centred on child poverty and child mental health provision, particularly in Northern Ireland, while Conor's focussed on the recent Paris Climate Agreement and the need for "the youth of today to unite to force government policy changes in an effort reduce global warming."
The Abbey also won a Bronze Democracy Award for voter turnout. Well done again to Conor and good luck for the coming year as an MYP!