Celebrating Pupil Success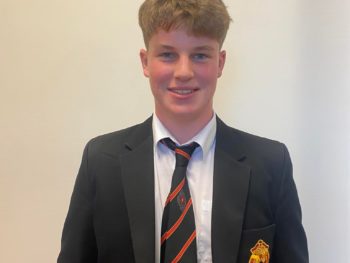 Date Posted: 9th June 2022
Celebrating Pupil Success
Robin Hamill, Year 11, has played rugby for Dundalk RFC since p4. He plays no.8 and is the U15 captain. He also won player of the year this season.
From Christmas he has had 4 sets of screening trials with the Leinster selectors,
He recently learned he is one of 25 players from across the regional Leinster U15 teams that have been selected to be on the Leinster Rugby U16 development team squad, starting training this summer for the 2022/23 season.
This is the beginning of their School of excellence/ Rugby Academy scheme and we wish Robin every success