Abbey pupils run in suicide prevention awareness relay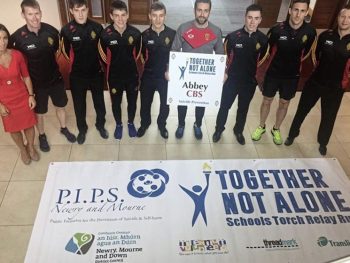 Date Posted: 21st June 2017
HUNDREDS of school pupils ran the roads of Newry and Mourne to raise money and awareness for a suicide prevention charity.
The Together Not Alone Suicide Prevention Awareness School Relay Run, organised by PIPS Newry and Mourne, involved 13 post-primary schools.
As well as about 350 young runners, there were  13 `sporting ambassadors' who joined the schools to reinforce the message that exercise is a clear path to positive mental health outcomes.
They include Belfast marathon winner Laura Graham, Armagh gaelic footballer Aaron Kernan, mountaineer and adventurer Terence `Banjo' Bannon and our own 'Abbey Embassador' Kevin McKernan.
The charity said it joined with regional group Volunteer Now to create a positive approach in promoting a message that suicide is preventable.
The event will promote to all young people that participation, communication and social action can bring about real change in their schools, communities and wider society.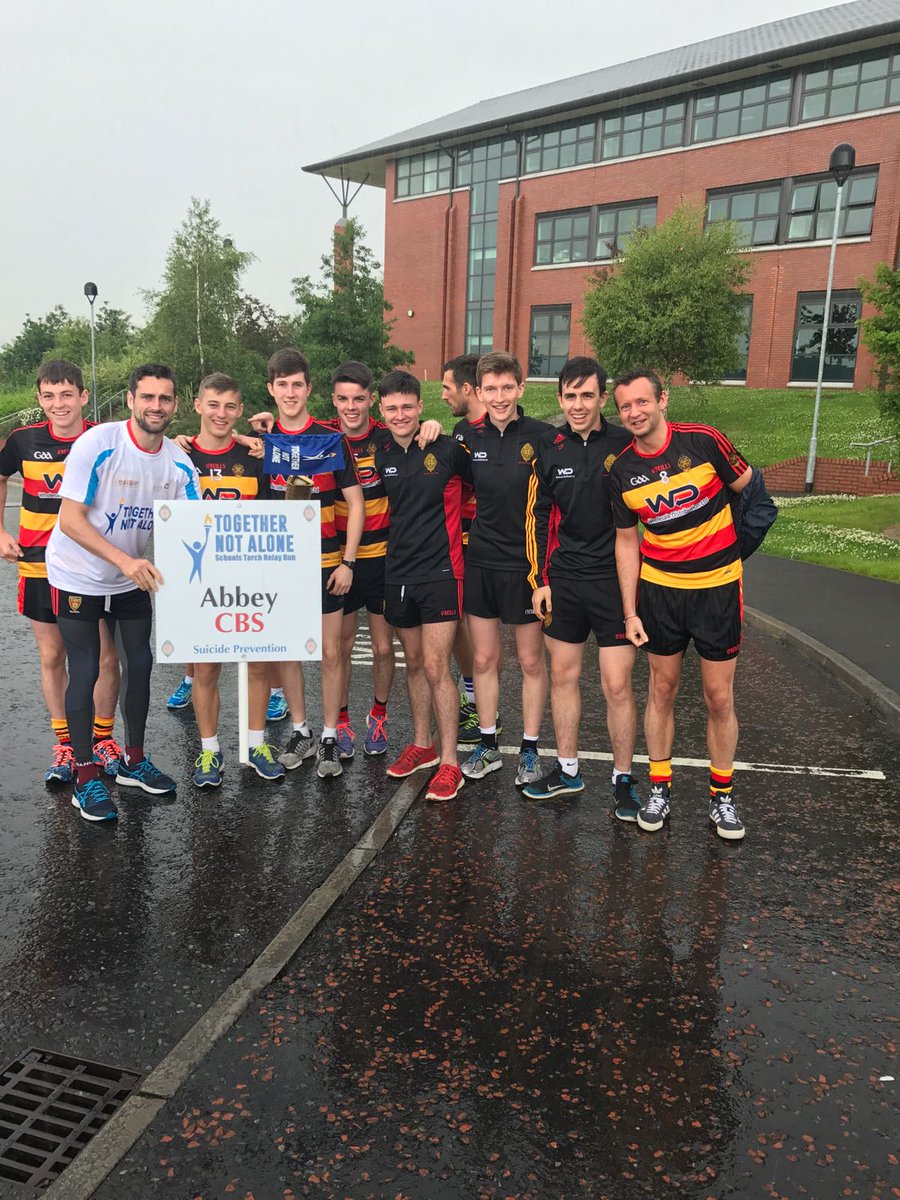 Eamon Murphy of PIPS Newry and Mourne said the idea was to create a platform for young people and teachers to raise the subject of suicide in a way that was practical and resourceful for the schools.
"We're opening the door as a means of conversation to develop in the school," he said.
"It is so very encouraging, considering that it's the time of year when schools have exams, that schools have shown great enthusiasm about this and are delighted to take part. We know it is difficult to broach the subject of suicide and/or self-harm, yet we want to encourage our young people to seek help when they need it.
"This is why we are combining physical health with mental health and active participation with both adults and young people in a fun and positive activity."