Abbey pupils celebrate more outstanding success with excellent GCSE results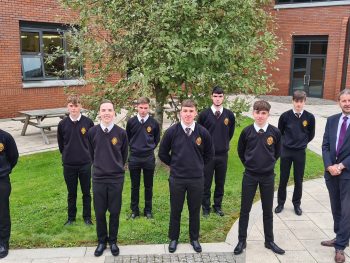 Date Posted: 21st August 2020
Fifth year students at the Abbey Christian Brothers' Grammar School, Newry are celebrating after receiving their GCSE results last week.
A delighted Headmaster, Mr Sean Sloan, congratulated all the students who received their GCSE results after five year's hard work in the Abbey with 99% of the year group succeeding in gaining seven or more passes at GCSE. Over 33% of the year group attained an outstanding 9 or more A*/A grades and an incredible 21 students achieved 11A*/A grades.
He paid tribute to his hard working staff, both teaching and support staff and thanked them for all their efforts and dedication to the welfare of their students. He also acknowledged the strong school-parental links that helped the boys to achieve their best.