Abbey Open Morning Saturday 16th January 2016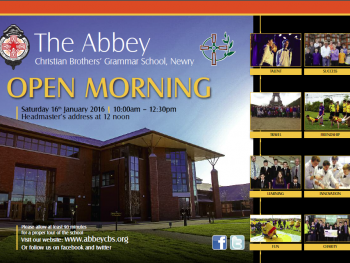 Date Posted: 12th January 2016
Come and see the exciting range of facilities, subjects and extra-curricular activities offered and experience the excitement and ethos of the Abbey.
Many Abbey boys will be involved demonstrating lessons, activities and offering advice as well as Staff being available to answer any questions.
Please arrive early as there is so much to see and do. All P6 & P7 pupils and their parents are most welcome.
The Headmaster's address is at 12 noon.