Abbey Mini-Enterprise raise £1590 for charities!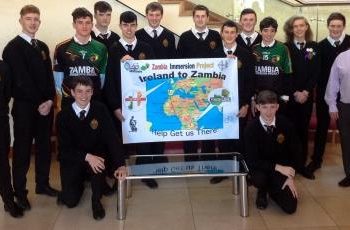 Date Posted: 21st November 2016
The Mini Enterprise team made £1590 profit from their enterprise activities last year. After each receiving a voucher for the Quays for all their hard work throughout the year, the money was divided out to five charities.  A donation of £330 was made to the Zambia Immersion Project, £300 to the Southern Area Hospice, £300 to PIPS, £300 to KBRT (presentation made last year) and £150 to the Westcourt Centre in Belfast as part of the Advocacy Group. Many thanks to all who supported the Mini Enterprise team throughout the year. Well done to the whole team on a fantastic year.