Abbey CBS Win Corn na nÓg Derby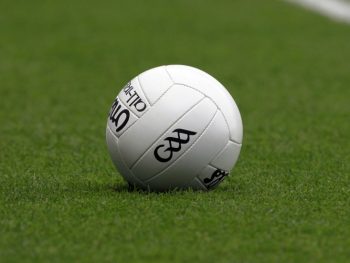 Date Posted: 28th November 2016
November 28, 2016
Danske Bank Corn na nÓg semi-final
Abbey CBS 2-14 St Colman's Newry 2-7
Abbey took control of the Newry derby in the Corn na nÓg semi-final in Páirc Esler yesterday with a goal finished by Niall Toner in the 23rd minute and pushed on during the second period to set up a final with St Patrick's Maghera.
Abbey were the favourites going into the game, but St Colman's brought good form as well and probably shaded the play through the opening half and led with four points from the excellent Ronan Fitzpatrick when the goal changed the dynamic of the contest.
It put Abbey in at the break ahead by 1-3 to 0-4 and they stretched that with the first three points of the second half from John McGovern and Odhran and Zach Murdock.
Jack Devlin's goal in the 41st minute narrowed the gap to two points, but Abbey took off again with points from McGovern, Odhran Murdock, Eoin Reel and Ryan Magill before a scrambled goal, claimed by Ruairi Kearney, nailed the victory for the Abbey.
St Colman's however kept fighting and a goal from Fitzpatrick and points from excellent midfielders Adam Crimmons and Padraig Clancy put some respectability back on the score-board.
Crimmons even had a goal chance at the death. If it had gone in, it would have brought it down to four points, but there was no doubting Abbey's superiority as they now move forward to take on the Maghera challenge.
Abbey: Niall Toner 1-0, Ruairi Kearney 1-0, Odhran Murdock 0-4, John McGovern 0-3, Eoin Reel 0-2, Sean Conlon 0-1, Zach Murdock 0-1, Ryan Magill 0-1.
St Colman's : Ronan Fitzpatrick 1-5, Jack Devlin 1-0, Adam Crimmons 0-1, Padraig Clancy 0-1.