Senior Students visit Westcourt Centre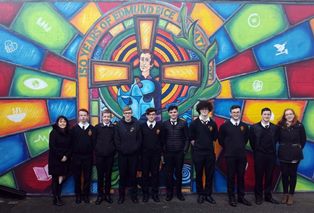 Date Posted: 11th March 2017
The Abbey CBS Visit 2017
On January 27th a group of students and teachers from The Abbey Christian Brothers Grammar School in Newry visited the Westcourt Centre.
The group are interested in social justice issues and wished to learn about the different areas of work ongoing at the centre.
First up, the group were introduced to the recent history of Westcourt and current initiatives at the centre including:
The Strengthening Families programme – this globally recognised and evidenced parenting programme provides a unique opportunity for both parents and young people aged 12-16 to work together to improve their relationships. (Visit www.ascert.biz )
The Link Centre Secondary Pupil Support Service – Visit http://www.spssthelinkcentre.org
Belfast Hospital School TOPS project for young people suffering from anxiety and depression – Visit http://www.belfasthospitalschool.org.uk/TOPS.aspx
The group then met with Mark Fitzsimons, manager of the Morning Star House hostel for homeless men in Belfast. Mark talked about the reality of homelessness and how the age profile has changed drastically in recent times with more and more residents now under the age of 25. Mark then took questions from the students and discussed the main reasons for homelessness and the prospects for supporting people back into attaining suitable accommodation.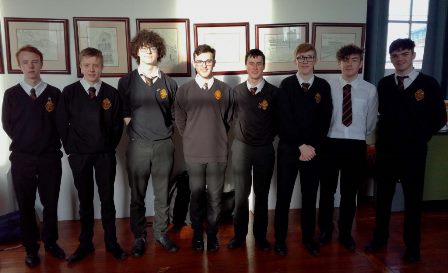 That afternoon the students visited Rosemount House in north Belfast to have lunch and meet some of the men currently residing there. Rosemount House provides sheltered and professionally supported accommodation for those seeking continued recovery from alcohol addiction, which may also include secondary drug addiction with associated mental health issues. (See www.rosemounthouselimited.org)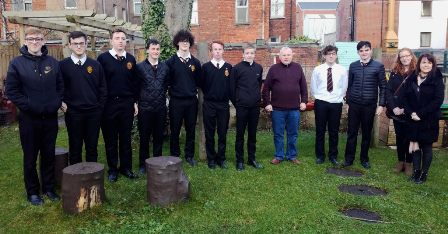 They heard from manager Charlie McGarry about day to day life in the hostel and the difficulties the men there faced in trying to overcome their addiction.
Before leaving Rosemount, the group visited the community garden area which is maintained by the residents and is dedicated to the memory of deceased former residents, staff and family members.