GCSE ART EXHIBITION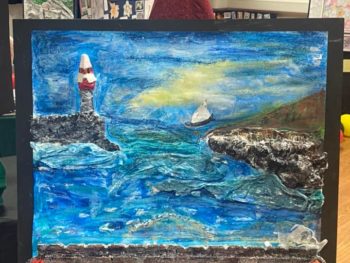 Date Posted: 10th May 2022
𝔾ℂ𝕊𝔼 𝔸ℝ𝕋 𝔼𝕏ℍ𝕀𝔹𝕀𝕋𝕀𝕆ℕ
It's only when these events are back on the school calendar, we realise just how much they were missed.
Well done to our artists and the Art department.
What a spectacle of talent and sheer hard work. Along with your families, we are delighted you were able to showcase your commitment to this subject and of course talent. A lovely evening had by all.
Looking forward to AS and A level exhibition
#nopressure